Travel
Fuping - Summer 2007
Here are some highlights of work made in Fuping, China for the new FuLe International Ceramic Art Museum.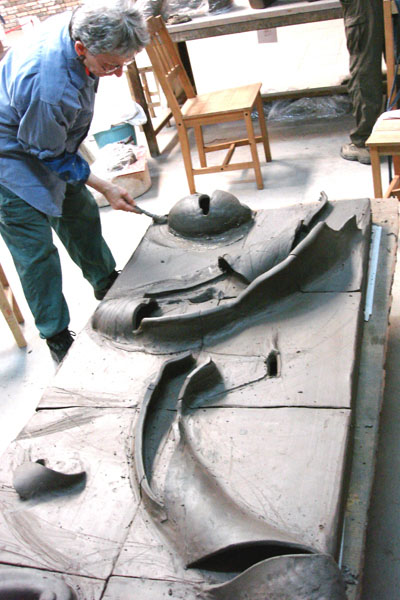 Susanne working at Fuping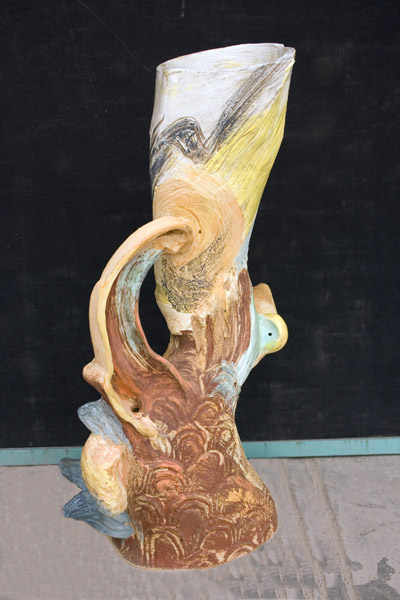 Yellow Dragon | 90cm x 52cm x 25cm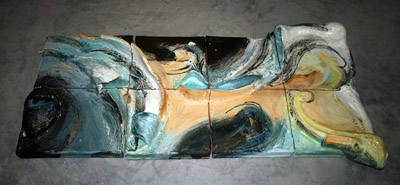 Water Rush | 177cm x 87cm x 72cm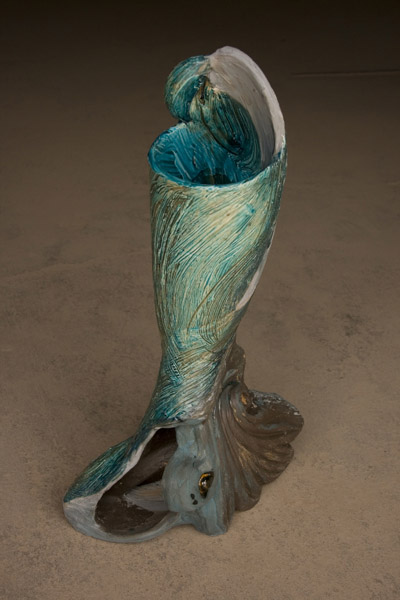 Water Form | 83cm x 36cm x 20cm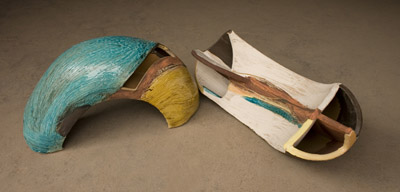 Pubu (Waterfall) | Part 1 - 30cm x 54cm x 22cm; Part 2 - 87cm x 24cm x 21cm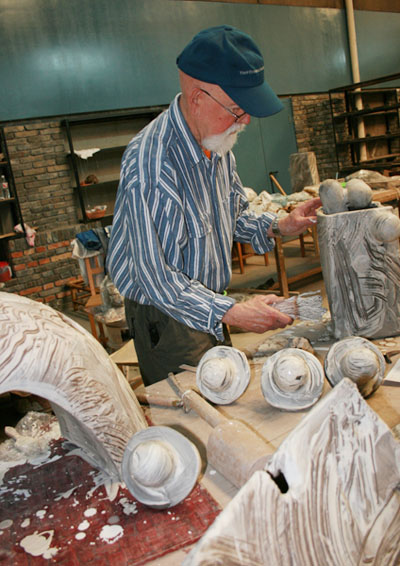 John working at Fuping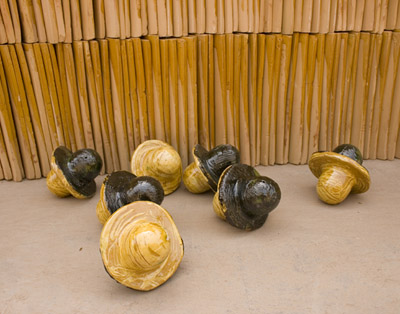 Seven Biosphere | Each - 11cm x 12cm x 13cm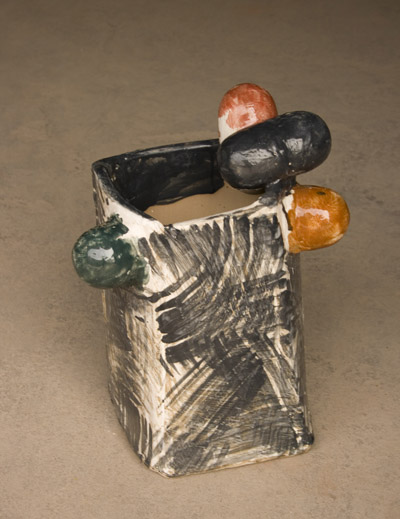 Four Capsule Return | 36cm x 30cm x 17cm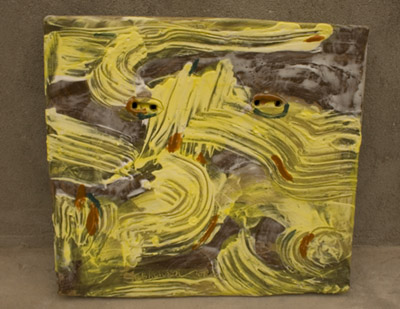 Yellow Vapor | 48cm x 50cm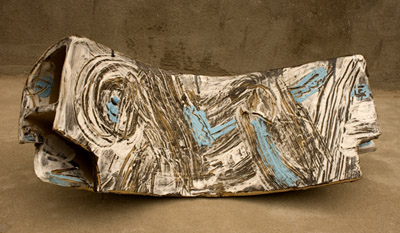 Earth Tie | 25cm x 60cm x 20cm
The passing of the old cultures into the new takes place in a relatively short time. This has been especially true of the New China. Here are just a few photographs which document a variety of folk crafts such as textiles, bamboo and paper. In the countryside there is some evidence of preservation of old architectural sites. We also see the use of tiles in roof top ornamentation.
Travel Images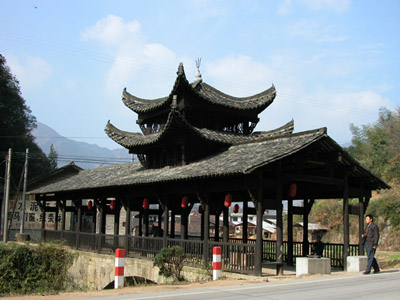 Ershi Ba Pu Bridge, Ming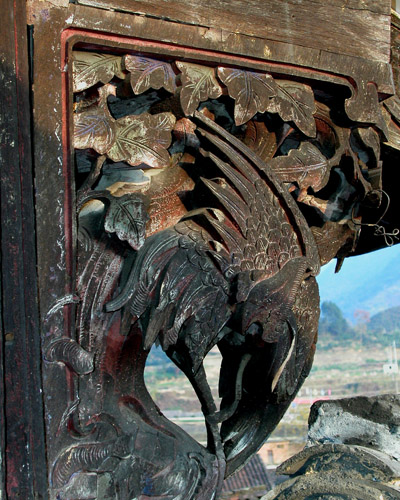 Ershi Ba Pu Wood Carving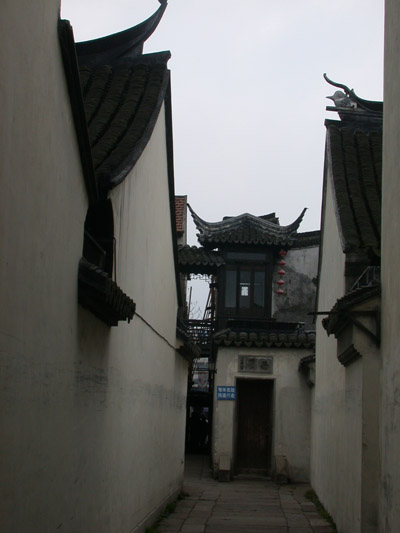 Wuzhen village, ZheJiang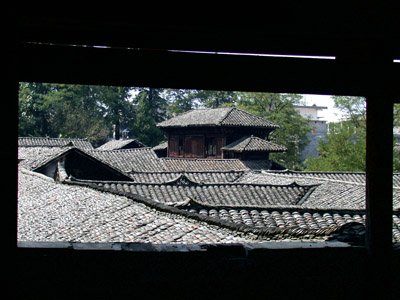 Hubei Province Roof, Old Merchant House (Da Shui Jing)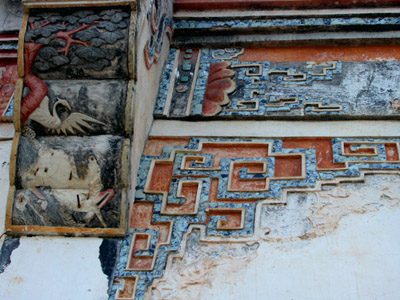 Hubei Province (Jingdezhen tile detail) (Old Merchant House)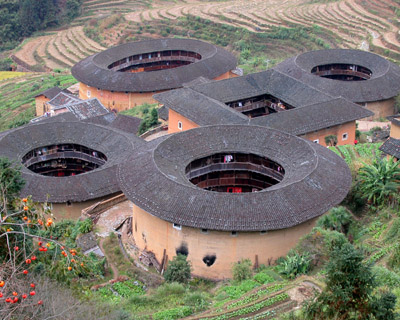 Interior Haka Round House, Fujian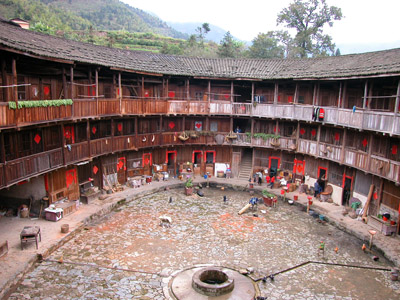 Haka Round, Square Houses, Fujian Province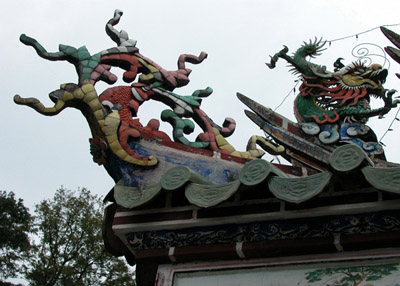 DeYuan Roof Dragon, Fujian Province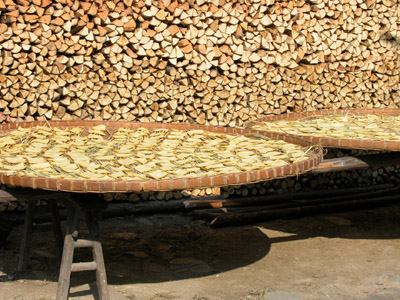 Drying Food Baskets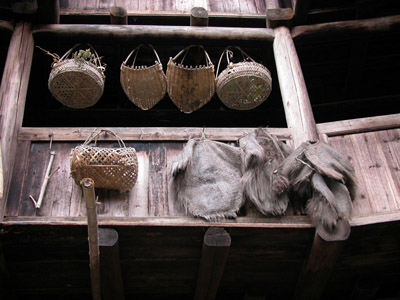 Tian Luo, Fujian Province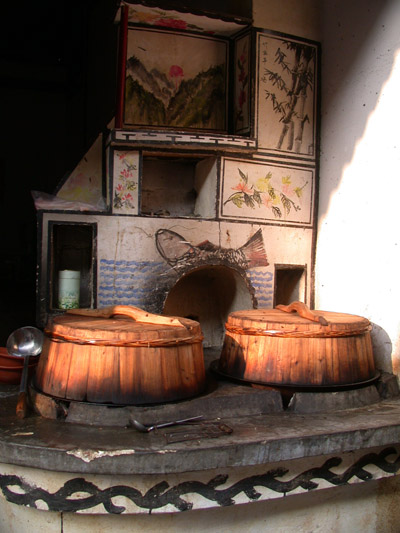 Chinese Stove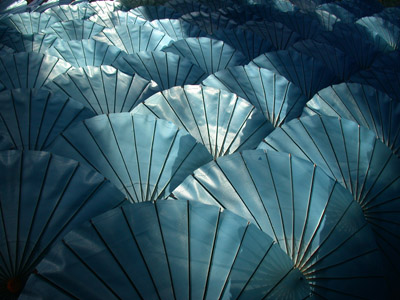 Umbrella workshop, Jiangxi Province

Umbrella frames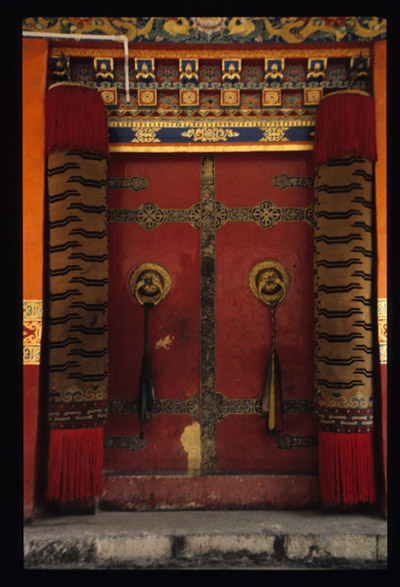 Temple Door, Dali Lama Summer Palace, Lasa, Tibet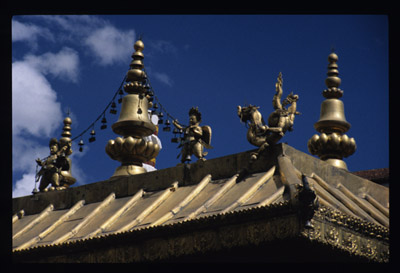 Jokhang Temple Roof, Lasa, Tibet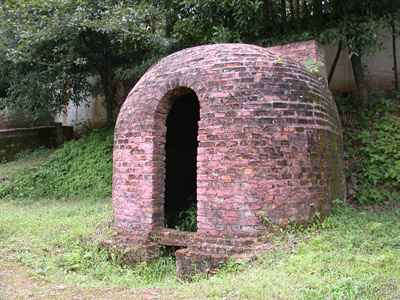 Old Kiln, Jingdezhen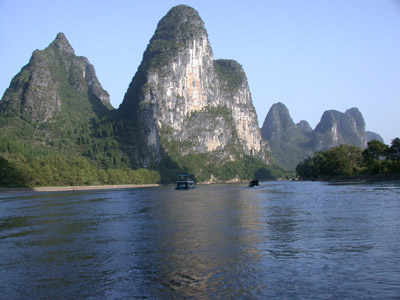 Guilin mountains, Guangxi Province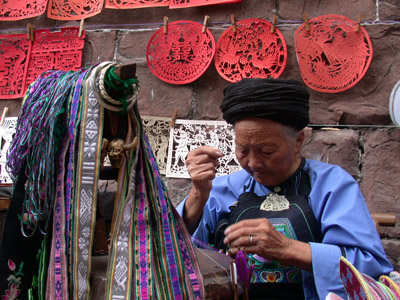 Miao Embroidery, Miao, paper cuts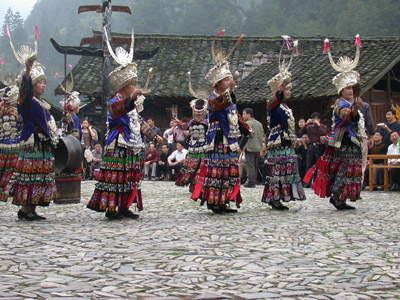 Guizhou Province,Miao, dance festival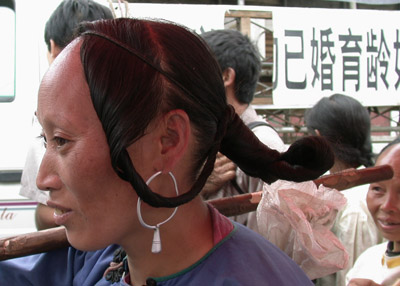 Guizhou Province, Miao, women's hair style
China has provided a wonderful opportunity to study its folk art tradition. Coupled with opportunities to photograph, it is an experience which invites one to return again and again. Gathered here are some examples of our photographic record.
Ceramic Images from Travel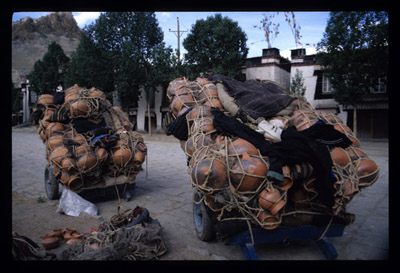 Tibetan pottery was not to be found in the local market but was discovered tied to carts which make the rounds of the city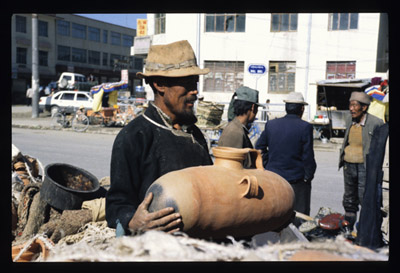 This unique pot was made for milking yak.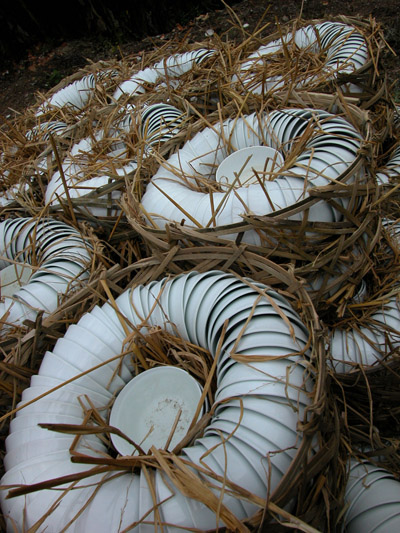 Packing bowls were tied tightly in Guizhou.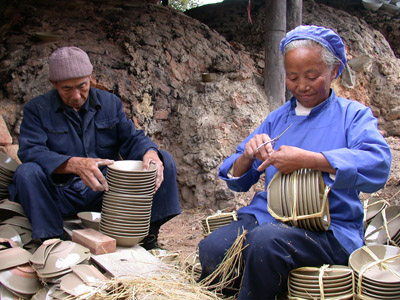 Working together gets the work done.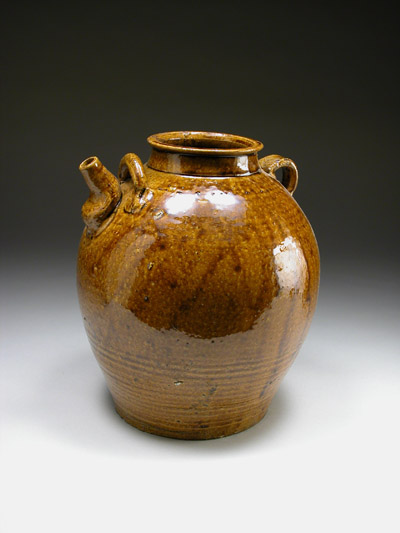 NanPing jug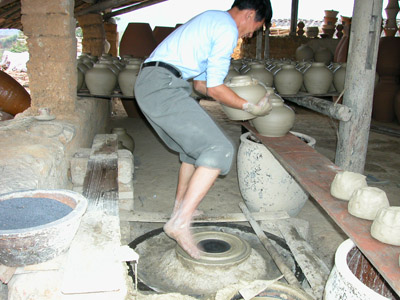 Production at the Wong pottery.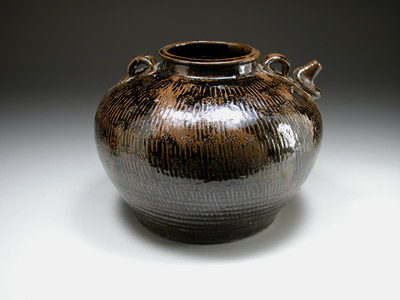 A finished jar from the Wong pottery.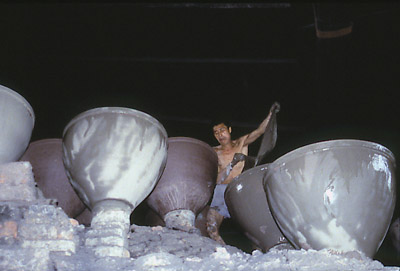 Unfired pots positioned over kiln ready for towel glazing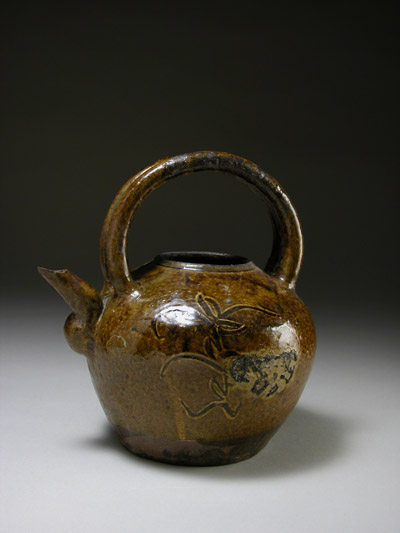 An Anhui wine jar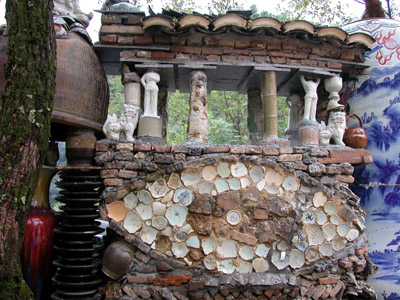 Sanbao Wall 2005 #1

Sanbao Wall 2005 #2

Over glaze painting in Jingdezhen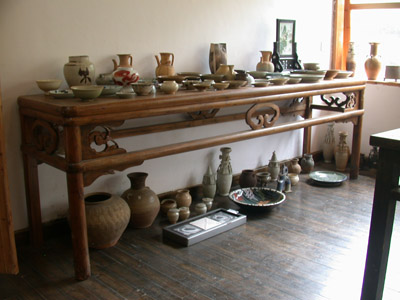 Sanbao Gallery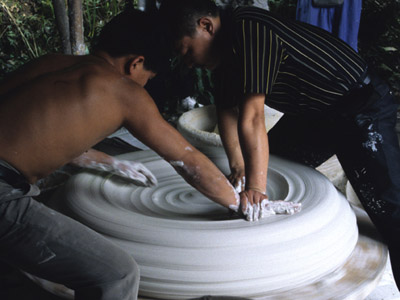 Large porcelain platters (5Õ+) Two persons throwing together.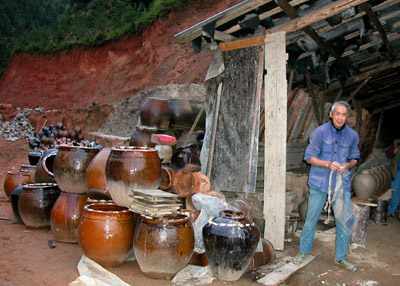 A seventy year old potter demonstrates at NanPing. The pottery has been reestablished to use the new highway in the area.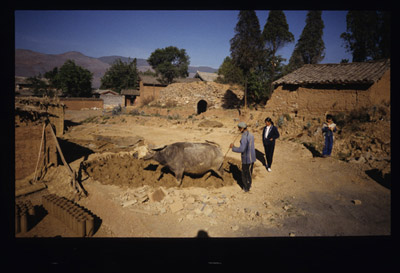 A water buffalo is used to mix clay for the potters making roof tiles